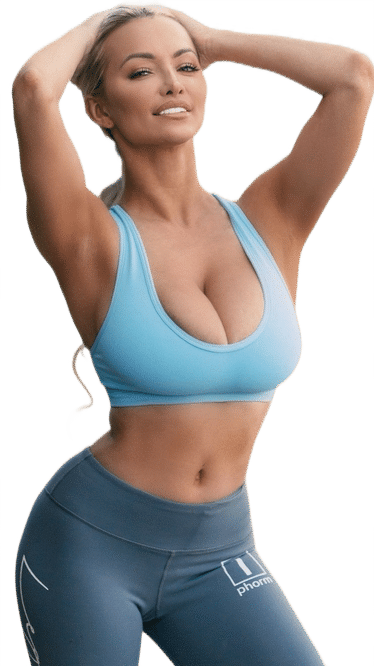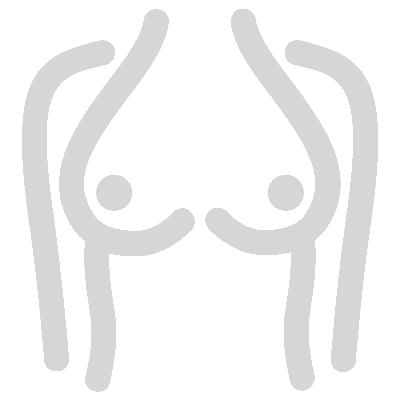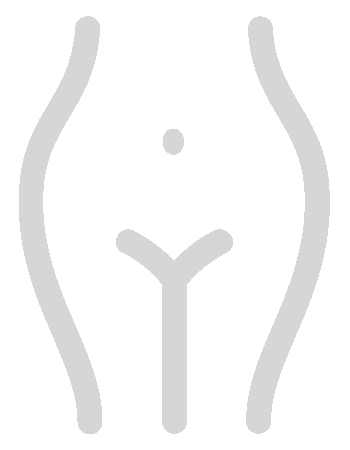 endurance
---
---
---
---
---
---
LINDSEY PELAS vs TOMMIE JO
Story by: Alpha Teen Megan
The girl standing by the wall of the Auditorium appeared to have a number done on her. Her chest was heaving, reddened and swollen, from the bashing she had received from the other.
It had not been a long affair - but it had definitely been very painful, and quite open-minded.
The girl's mind is all fuzzy and reeling - how does one fight this ... unrelenting ... barrage of attacks?
And just then her thoughts are interrupted as her opponent comes in, pushing her shoulders back against the wall, and then goes to work on her. First her left breast feels the connection, squished inwards. Then the same happens to her right.
As she howls in agony, feeling wetness form against the bra cups there, comes another shot - this time with her opponent moving back a few paces and coming running in, jutting her tits out. She wills herself to move out of the corner - but her body is too far gone. Too far spent. The other pair of tits come closer and then bash with a resounding slam into her tits!
GLAND SHOT!
BRA BUSTER!
Her nipples leak out a few drops of her milk, as her bra snaps in half in between her tits, flailing out to the sides now. Her body simply drops down along the wall, down onto her ass and then onto her side.
The other girl simply smirks, and kicks in her in the back, rolling her onto her back some distance away from the wall. The pain was just too much for her to take - as she just lets herself be womanhandled by her opponent.
She lays there, looking up into the glimmering lights before finding her opponent seated on her thigh. A shadow appears over her - the blue-clad tits looming over her body. And then those tits start hammering down - repeatedly - relentlessly - into her weakened and softened tits.
Each blow hammered was felt by her in every part of her body. She tries to endure. She tries to fight. But it was no use. Her body was spent. Her will was broken. There was no getting out of this.
It turns out she wouldn't be the one to break that bitch's unbroken streak.
It turns out she'd just be another statistic in the 'W' column of that posh barbie.
Her arm goes up and taps onto her opponent's back - putting an end to that assault and a smile onto her opponent's face. She is stripped naked as her attire is taken off as a trophy by her opponent - and her naked body left there for everyone to see. As if as a lesson for all to learn something off.
And with that ...
Tommie Jo wins her 5th consecutive victory - continuing her undefeated run. And she does so without taking a single Gland Shot to her tits. Flawless.
Spoiler
0hr 41mins: Tommie Jo beats Lindsey Pelas with a Submission - scoring a Trophy and a Flawless Victory in the process!
Results
| | | | |
| --- | --- | --- | --- |
| Lindsey Pelas | 0 | 1 | 0 |
| Tommie Jo | 1 | 0 | 12 |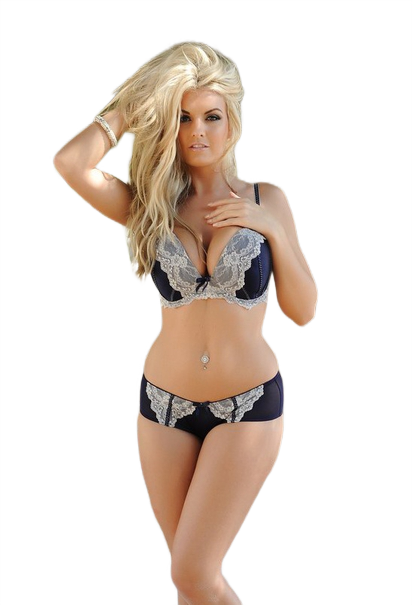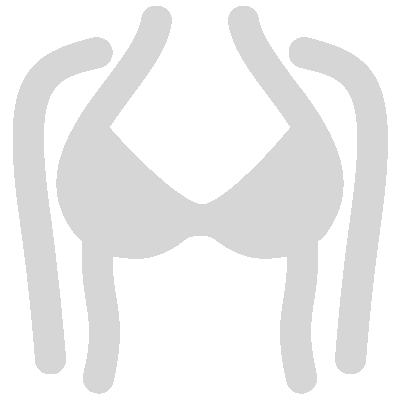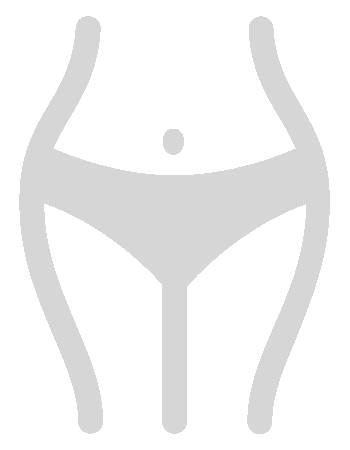 endurance
---
---
---
---
---
---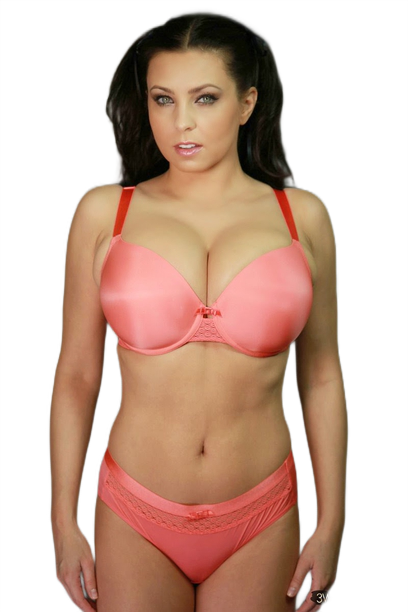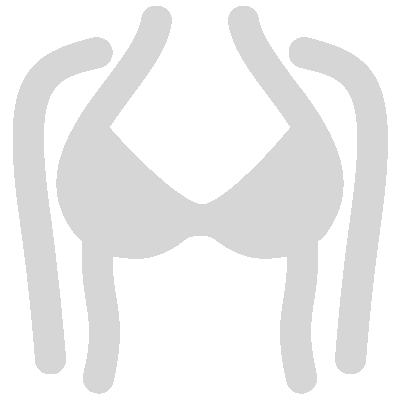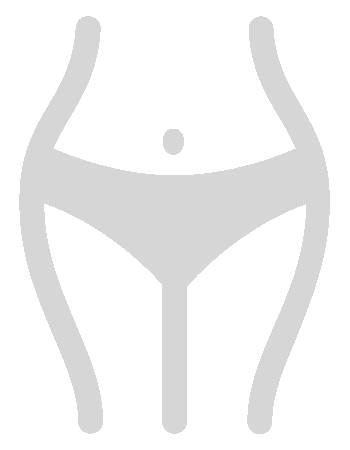 endurance
---
---
---
---
---
---
EWA SONNET vs BETH LILY
Spoiler
0hr 50mins: Beth Lily beats Ewa Sonnet with a Submission via a Finisher - scoring a Flawless Victory in the process!
Results
| | | | |
| --- | --- | --- | --- |
| Beth Lily | 1 | 0 | 12 |
| Ewa Sonnet | 0 | 1 | 0 |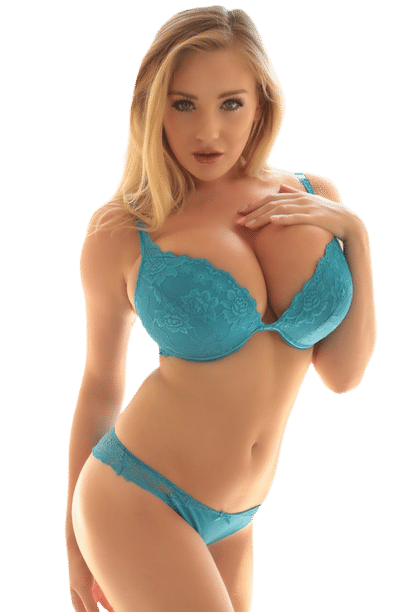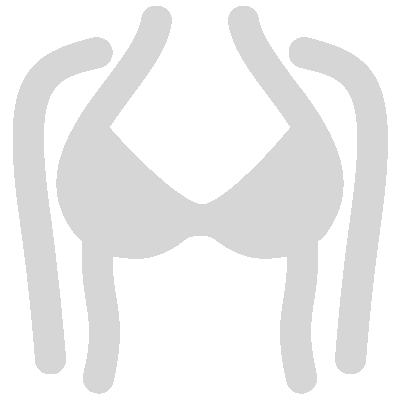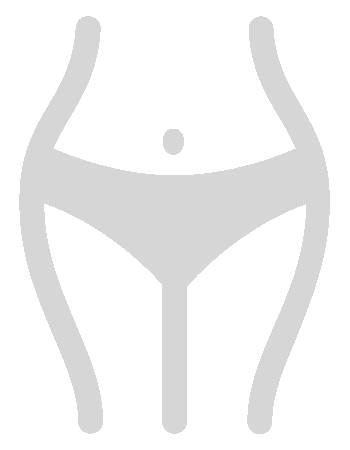 endurance
---
---
---
---
---
---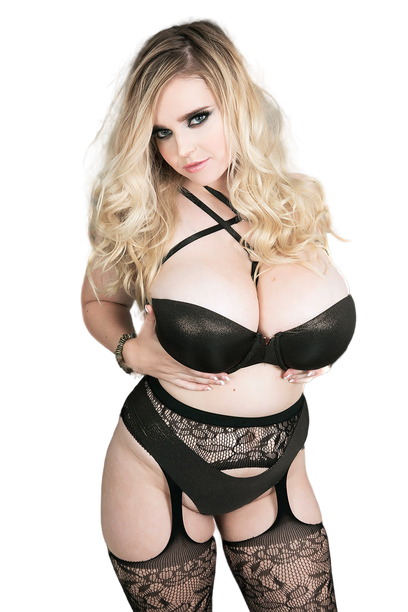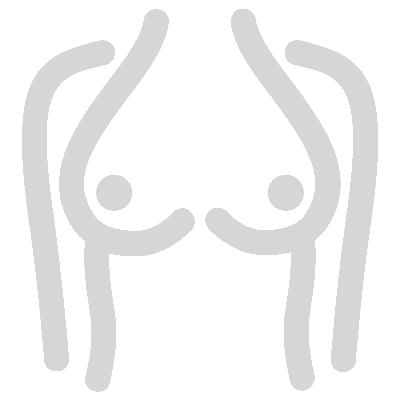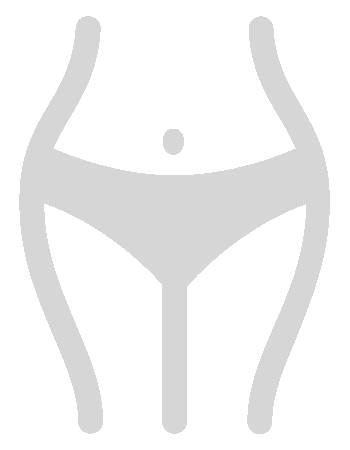 endurance
---
---
---
---
---
---
CODI VORE vs JORDAN CARVER
Spoiler
0hr 57mins: Jordan Carver beats Codi Vore with a Submission!
Results
| | | | |
| --- | --- | --- | --- |
| Codi Vore | 0 | 1 | 1 |
| Jordan Carver | 1 | 0 | 6 |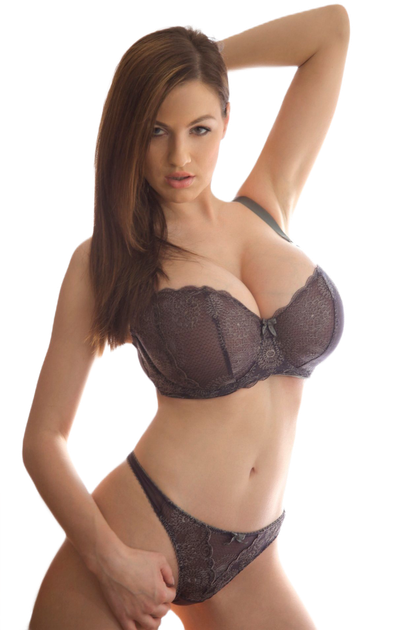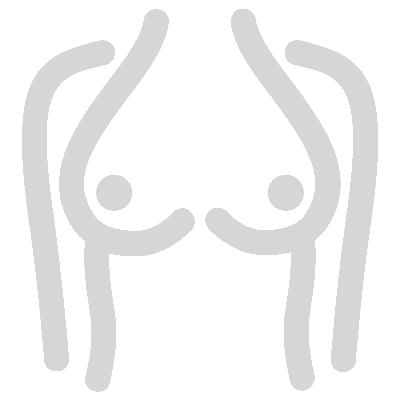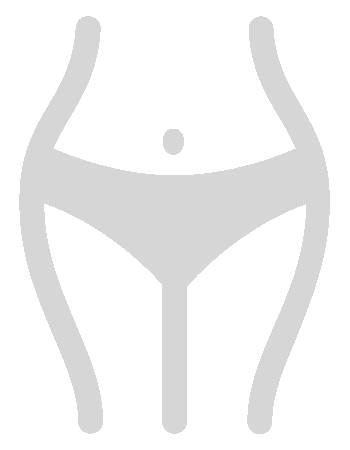 endurance
---
---
---
---
---
---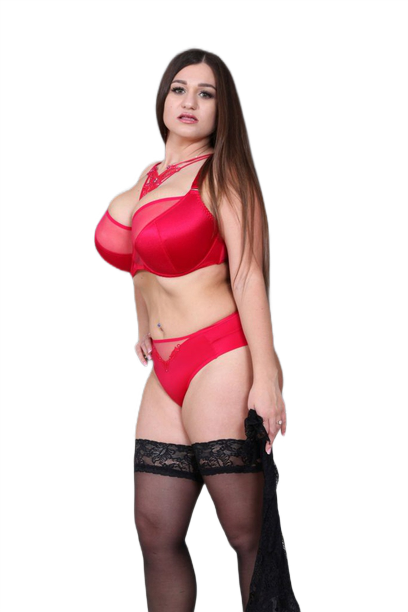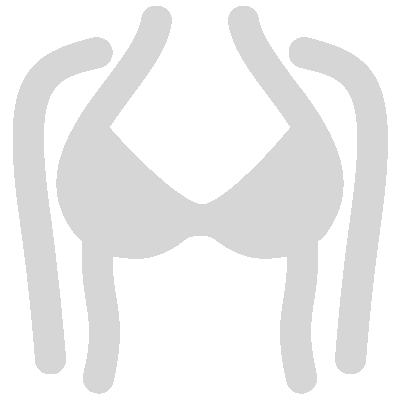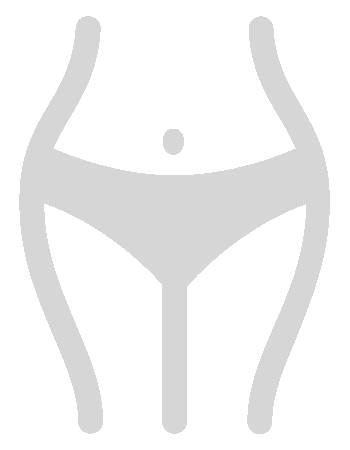 endurance
---
---
---
---
---
---
DEMMY BLAZE vs MARIE-CLAUDE BOURBONNAIS
Spoiler
0hr 39mins: Marie-Claude Bourbonnais beats Demmy Blaze with a Submission via a Finisher - scoring a Braless Victory in the process!
Results
| | | | |
| --- | --- | --- | --- |
| Demmy Blaze | 0 | 1 | 1 |
| Marie Claude | 1 | 0 | 10 |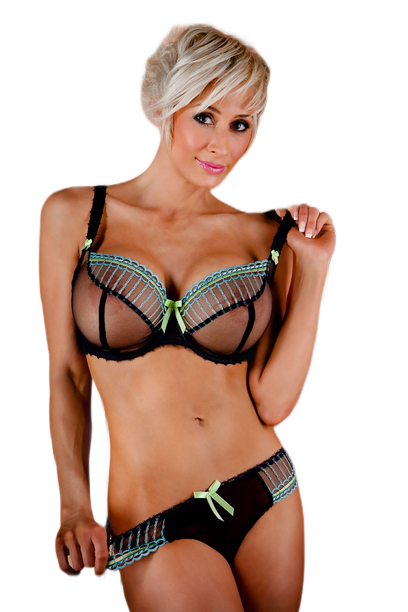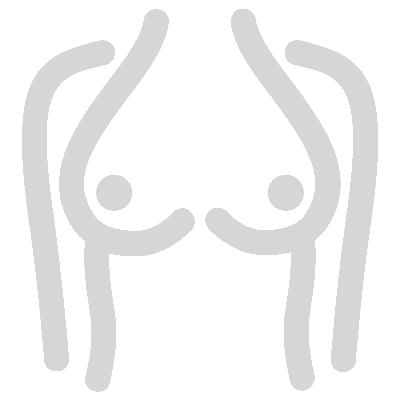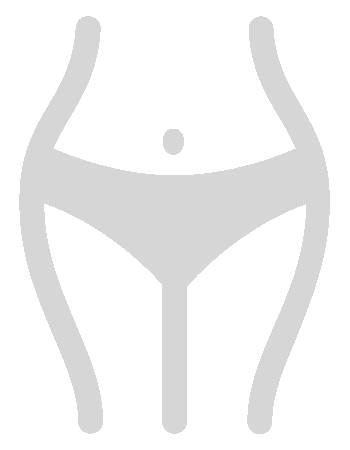 endurance
---
---
---
---
---
---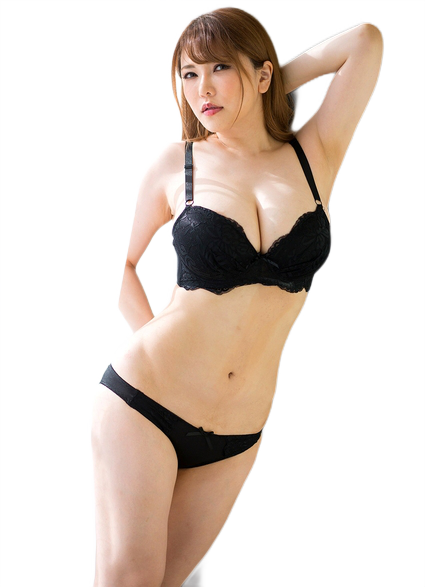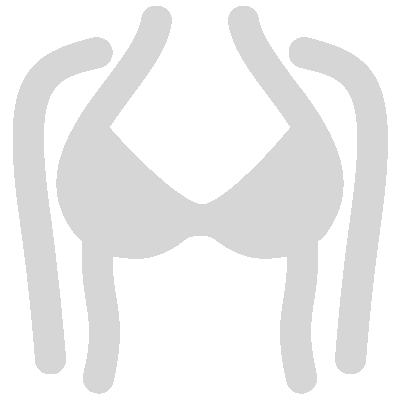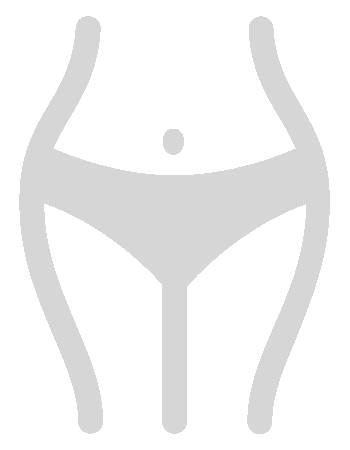 endurance
---
---
---
---
---
---
ANRI OKITA vs FAII ORAPUN
Story by: MisterSteel
Not wasting any time, Faii steps forward and goes to swing her expansive 40G's into Anri's larger pair. Fortunately, despite the heft of her opponents heavier enhanced breasts, the side-swing connects with only a glancing blow. Seeing an opening, Anri quickly repositions herself and forces her bust forwards into Faii's, jabbing her erect nipples, visibly pressing out against the sheer fabric of her black lace bra, straight up into the underside of her opponents pair.
GLAND SHOT!
The effect is immediate and the Thai woman gives a shrill agonized cry as the attack aggravates her glands, causing a couple drops of milk to drip from her nipples. Since the women's tops are designed to titillate and tantalize rather than serve as any reliable form of padding or protection, the form fitting fabric of Faii's lilac bralette does little to blunt the blow to her breasts and glands... but does succeed in absorbing some of her spilled milk. This results in a small, yet very visible stain forming at the peaks of her protrusions.
"Oh? Looks like someone's popped under the pressure" Anri teases playfully as she backs off to survey the damage, tilting the chest to the side teasingly, "That's what you get for trying to go up against my all-naturals. Face it, your upgrades just aren't up to snuff."
"Well let's see how you like it then..." Faii retorts with a huff, and without a moments pause, wraps her arms around Anri's waist in an impromptu bear-hug, mashing her breasts forwards and forcefully pushing her turgid nipples through the fabric of her bralette and up into Anri's pair.
GLAND SHOT!
Now's the Japanese beauty's turn to cry out it agony as her nipples are bent back against her areolas, letting loose a spurt of milk in the process. Looking down, Faii gives a smug smirk, happy with her handiwork as she feels Anri's quivering nipples pinned by her own pair. "Seem like your puppies can't handle the pressure either," she taunts back. Even if it was hard to tell due to the darker fabric of Anri's bra, Faii could tell from the foreign wetness that they were both lactating now. After Anri's frankly lucky shot interrupting her opening gambit, bringing things back to break even was the best outcome she could hope for this early on in the match.
Unfortunately for Faii, her gloating wouldn't last long...
Powering through the pain, Anri promptly turns the tables on tantric tormentor and pushing her boobs down, once more drives her nipples directly into her opponent's pair, this time going so far as to invert them whilst within her bralette.
GLAND SHOT!
Nipples erupting in a sudden spray of milk, Faii lolls her head back and lets loose a loud groan of agony as her glands are further forced open at the intrusive inversion. Unwilling, or unable, to risk another attempt at a reversal, Faii releases the bear-hug hold and pushes herself off of Anri.
To her relief, her nipples quickly revert, protruding outwards and at attention, albeit accompanied by a steady trickle of milk, notably staining the light lilac material of her bralette a darker lavender. This little liquidous setback doesn't deter her in the slightest however, and Faii fluidly goes on the offensive, flinging her G's upwards and hitting Anri's K-cup tits with a heavy double uppercut, getting a begrudged grunt from the former AV idol.
She goes to follow-up with a double downbeat slam on top of Anri's rack, but the Japanese woman isn't that out of it just yet, and deftly steps back to dodge the hit... and succinctly drops her own tits atop Faii's that sends the Thai woman to her knees at the impact.
CRITICAL COUNTER!
Chest heaving from agony and exertion, it takes Faii a moment to recover from the blow, and Anri hovers just out of range, ready to capitalize once she's back up. What she's not prepared for is for Faii to explosively rise like a surface-to-air missile, looking for a repeat double-uppercut to Anri's breasts.
Fortunately for Anri, Faii's hastiness means she's not in top form, resulting in the attack barely bumping up into the underside of Anri's breasts before backing out of the way. It's not enough for Anri to try for a repeat of her own counter earlier, but then again she wasn't banking on doing so. Instead, she slams her breasts straight into Faii's looking to score another strike to her opponent's aggrieved glands.
While the blow fails to connect as intended, it does succeed in getting another moan from Faii as her artificial tits struggle to handle the hit. Enthused, Anri shoves her chest forward to try and build some momentum while Faii's still coming to grips with her critical counter following near back to back gland shots. In an echo of earlier, she successfully scores two solid breast bumps, forcing Faii to relent a half step, then a full step as her heavy breasts struggle to handle the intense action.
Backing off to break Anri's momentum, Faii knows that she needs to turn things around... but she also realizes that in her current state, the reckless rushes she'd employed before mere now more likely to do herself harm than Anri. She'd need to be tactful and try to bait Anri into a maneuver in which her mammaries would have the advantage. It's then she gets a seductively sinister idea...
Not wanting to risk overstepping her bounds as her opponent had done before, Anri reservedly stays a step out of range, watching as Faii holds her arms over her head, as though issuing a challenge for a direct breast-to-breast slug fest. Not one to balk at being called out, especially as Faii's fairly worse for the wear than her own mammaries, Anri raises her hands likewise. She's about to step forwards when Faii suddenly speaks, "Hình như anh nói anh say rồi." Though neither Thai nor Japanese, Faii says the words in a rhythmic, almost singsong manner, that Anri feels like she vaguely recognizes. But before she can put her finger on it, Faii steps forwards for a full body twist, torqueing her tits into Anri's unprepared pair.
GLAND SHOT!
The move catches Anri off guard and her face scrunches up in a whining cry of anguish as Faii's heavy tit's steamroll both of her dripping nipples, opening their flow to a steady trickle. Staggering back a step, she drops her arms to cross them under her breasts as though to lift and squeeze them together in support... but this inadvertently makes them an even easier target.
With a taste for blood, or rather, milk, Faii pursues the backpedalling Anri, looking to press her advantage. Still swinging her breasts in sync with the tune of Hai Phút Hơn, she continues to push forwards with the hip sway dance, or rather in this case, the breast swing dance. Back 'n forth, back 'n forth, back 'n forth, back 'n forth. Keeping her hands up over her head to amplify the arc, and therefore, force of her swings, Faii manages connect a total of four alternating hits to Anri's tits, each eliciting a spray of milk from the helpless Japanese babe.
Dropping her arms to interlock her fingers demurely in front of her hips, she squeezes her shoulders together to push her breasts out further for a follow-up set of swings. However, this brief lapse grants Anri the leeway she so desperately needs, and giving a short, sharp, shove forwards, forcing Faii to take a step back while backing off herself to give her aching breasts a bit of a break.
While winching at the impromptu push, Faii's more miffed that her 'tit-sway' tactic was interrupted early, and tries goading Anri as she attempts to pick up where she left off, "Hah! What feeble little attack was that supposed to be? What's a matter Anri, you forgotten how to tit-fight? How about I even the odds and we forgo beating around the bush and back to beating each others breasts in a head-on bout?" Saying this while wearing a wicked grin, she raises her arm and spreads her finger as an invitation for a hand-to-hand lock up.
Unbeknownst to her however, Anri's attack wasn't meant to deal damage, at least not directly. Rather, more 'shove' than 'strike' her breast bump was focused more on knockback. By bumping both Faii and herself further from one another for a little more leeway to recover.
Unable to be so easily baited, as Faii approaches with the offer, Anri rebuffs her attempt with another potent breast bump.
Stubborn to a fault, Faii goes for it one more time, and once more, Anri bumps her back... or at least she tries to. As she goes to push her breasts against Faii's chest, the Thai woman grabs Anri's arms, and in a show of strength and domination, thrusts her chest out as she pulls the Japanese woman forward for a harsh bust-to-bust collision.
CRITICAL COUNTER!
The Japanese woman throws her head back as her all-natural pair are nearly smashed flat by Faii's enhanced heavyweights. What's more is that her nipples aren't near enough aligned to even attempt at scoring a gland shot and getting Faii to back off. With the strength in her arms steadily getting sapped away, Anri has to believe that her breasts can overcome this assault. Through tear-stained eyes, she straightens her back, inhales, and puffing up her cheeks in defiance, pushes her breasts into Faii's.
"Hah!" Faii laughs arrogantly in the face of Anri's attempt, "You should know better than to try test my tits with your flabby fat-sacks," Shoving her chest forward, she effortlessly bumps back Anri's progress, "Face it, my upgraded beauties are out of your league." Despite the setback however, Anri defiantly shakes her head as she begins to battle back against Faii's sizeable, yet still smaller bust.
Shaking her head in pity, Faii smirks and twists her torso to shove her right breast into Anri's left, but despite the added effort of concentrating her assault its effectiveness is significantly diminished from her earlier attempt.
Unsure of what's happening, she tries it again, this time twisting the other way and forcing her left breast into Anri's right, but finds it having even less of an effect now. While her all-natural boobs were quick to cave from the initial slam, their significant size and softness allowed them to just as easily adapt to the attack. Face filled with determination, Anri is steadily starting to battle her way back to a stalemate.
Determined not to let that happen, Faii breast-bumps Anri back, this time giving her enough slack around her arms so she'd have the leeway to actually take a step back... only for Faii to immediately pull her forward for a forceful breast slam. This seems to break Anri's burgeoning resolve, and she lets out a loud cry of anguish as her natural breasts mushroom around Faii's enhanced pair.
Having figured out a viable tactic to reliably softening up Anri, Faii breast bumps her back for another slam, only for the Thai woman to get caught off-guard as Anri pre-emptively steps into the swing and thrusts her breasts up under Faii's for a double-uppercut.
CRITICAL COUNTER!
Releasing Anri's wrists, Faii staggers back, crossing her arms beneath the underside of her bust for support and protection as she wrenches forward, her face full of pain. However, this inadvertently squeezes her breasts together again, and not wanting to let this chance pass her by, Anri goes on the full offensive.
"You wanted to see what my natural beauties could do," she says dangerously, levelling her breasts for a full-frontal assault. "Now let me SHOW you." With that, Anri smashes her rack straight into Faii's, a total turnaround of the Thai woman's earlier attack.
Crying out in a mix of shock and pain, Faii feebly tries to regain her bearings and begin mounting a comeback, but her tits are too tender to even try to retaliate. Tears welling up in her eyes, in desperation she crosses her arms in front of her bust to protect her sensitive skin from further assault. Going totally on the defensive like this goes against the very nature of these tit-fight tournaments, but Faii knows that she only needs a few seconds to let her tits cool off and recover.
Unfortunately for her, Anri isn't about to afford her the chance. "Cowardice won't save you," she says and grabbing Faii's wrists, forcefully pries her opponents arms apart, exposing her breasts, barely contained in their overstrained and milk-stained bralette.
Heedless of the steady trickle leaking from her own nipples, Anri keeps Faii's arms spread to either side of their bodies and begins to repeatedly jabs her erect nubs into the underside of opponent's breasts, giving her tits the full pincushion treatment. "Ora, ora, ora, ora!" Like a martial artist, she punctuates each prod as though it were a punch meant to puncture Faii's silicon tits.
Here's where the artificial nature of Faii's mammaries winds up working against her. While her firmer breasts with their greater heft made them good for dealing more smash damage against Anri's larger, softer pair, it also meant that she had little leeway to actually cushion the incoming impalement's from Anri's erect nipples. She could feel her skin growing red and inflamed with every impact, and knew it wouldn't be long before her tits couldn't take it anymore.
Eyes full of tears, Faii grits her teeth, and as Anri comes in for another nipple jab pushes herself back and then forward for a brutal breast-bump. With her tits as weakened as they were, this tactic would a painful and dangerous double-edged sword, but the impromptu double-barrelled blow from her heavier jugs would knock Anri back off her feet and onto the mat, giving Faii the reprieve she oh so desperately needed right now.
Except...
CRITICAL COUNTER!
...Anri had other plans.
Taking the hit head-on, Anri doesn't falter in the slightest, standing firm. Instead, as Faii's huge boobs plow into her pair, the Japanese woman's larger, softer tits bulge and mushroom around her opponents, absorbing the force of the impact. While winching at the collision, Anri doesn't give the slightest grunt of pain or discomfort, and promptly thrusts out her chest, sending her breasts surging forwards into Faii's.
Forced up against one another in such close proximity, the Thai beauty's breasts lack the malleability to contend with the pressure between them... especially as Anri ups the ante by switching to an intimate bear-hug. Though this reduces the amount of momentum the Japanese tit-fighter could employ, it mattered little with the point-blank proximity.
"There! There! There!" Anri calls out gleefully, repeatedly bouncing their breasts together. Systematically squeezing and releasing Faii in her arms, she methodically works her nipples bit by bit towards her opponent's defenseless pair whilst simultaneously softening up her tit-flesh.
However, as clear as Anri's intentions are, her opponent makes no move to curb her progress. Head starting to go hazy, Faii could feel her tits tingling, her chest feeling as if it was on fire... and Anri was just getting warmed up.
GLAND SHOT!
"There! There! There! And THERE!" Anri triumphantly announces, having worked her breasts upwards so that her nipples simultaneously spear the undersides of Faii's. The effect is as immediate as it is predictable and the Thai woman's tits seem to shudder in simultaneous agony and ecstasy.
"Ah-ah ahhnn..." Faii lets out a mix of a moan and a groan as her nipples reach their limit and erupt in a spray of milk, leaving large splotchy stains on the front of her bralette. Overcome by the sensation of her glands capitulation, her entire body jerks and jolts in Anri's grip from the force of her lactating.
However, Faii's freely leaking teats aren't the only things that have reached their limit...
BRA BUSTER!
Finally overtaxed beyond its rated capacity and containing capability, the over-strained straps of Faii's lilac bralette snap off at the shoulders, causing the garment to fall to the floor. Whatever paltry protection it may have provided is now gone as Faii's gigantic G-cups are unveiled in all their glory.
Now topless, the extent of the tits thrashing Faii had suffered is made explicitly evident. Nearly the entirety of her breasts are flushed beet-red and rivulets of milk stream freely from her quivering nipples, down over swollen areolas, to erotically trickle off the undersides of her sculpted orbs. Needless to say, it's not looking good for her... nor is it a good look.
Bra busted and nipples bursting, Faii finds herself at a dire double disadvantage. Save for scoring a singular uncontested glad shot earlier on, her best efforts have failed to amount to anything meaningful. And now Anri was using her pillowy tits to put the finishing touches on her own, utterly engulfing her under her soft breast flesh.
Smothered under her opponents breasts, Faii could feel Anri subtly grinding her chest forward, painfully compacting and compressing her proud silicon boobs. "That's it, don't fight it, just relax and let it happen. There's no shame in admitting defeat to a superior pair," Anri consoles... albeit with an unmistakable air of condescension. Was this to be her end; a slow, stifling demise beneath the bust of her Japanese adversary?
"Hell no! I'm not about to have that!" Faii exclaims furiously. If she was going down, then it wouldn't be with a whimper, but a bang! With that, she thrusts her breasts forward; HARD.
While Faii's brash straight-on smash isn't enough to break free from Anri's bear-hug, it IS enough to bump her back a couple of inches, creating an opening between their breasts and ease up the pressure. But she's not looking to ease up the pressure, and as Anri closes the gap to reassert herself, Faii springs her trap.
CRITICAL COUNTER!
Swinging her bare breasts like wrecking balls, Faii wails on Anri's tits, trying her hardest to even the odds once more with either a bra buster or gland shot. The Japanese woman is caught completely off guard as the full force of Faii's G's slam sideways into her own K's, and gives a high, whining cry, screwing up her face in pain.
Wanting to wedge open her advantage even more, Faii keeps Anri close, unwilling to risk allowing her the opportunity to escape as she had before. Carrying through on her mammaries momentum, she slams them back into the opposite side of Anri's breasts. Both boobs barrel into the side of her opponent's, driving deeper than the previous hit and getting another agonized cry.
However, despite the added damage of this maneuver, it's also slowed the speed of her swing, something Anri's quick to pick up on. Pushing forwards through the pain, Anri's able to hinder Faii's heavy pendulum blows to bring her breasts back to a standstill. "Hmph, and now you're right back where you started," Anri scoffs, struggling to keep her composure after the tit-thrashing she'd just endured, "All that effort for nothing."
Faii glares back, realizing that Anri isn't as unscathed as she seems, "Oh I'll show you something bitch, now take this!" With that, she pulls Anri's chest into hers... right as Anri does likewise with Faii's. The result is a climactic clash of creamy Asian cleavage.
Gritting their teeth as they go teat to teat, each trying to tip the scales ever so slightly in their favor with a make or break gland shot. Failing that though, things soon seem to look quite promising for Faii as Anri's all naturals are too soft to support the intense breast-to-breast shove of war. This results in Faii's firm G's sinking effortlessly into Anri's K's.
Yet despite the intensifying pressure between them, Anri continues to force herself forwards. Her softer natural breasts mushrooming more and more around her adversary... before becoming compact enough to start to battle their way to a stalemate... and then begin to flatten Faii's breasts back as well. Her enhanced, silicone, breasts.
Unable to press forwards and unable to slip outwards, Faii finds that the soft place she thought she was up against suddenly has the strength to turn things into a very hard fight for her. With nowhere left to go, her breasts begin compress painfully in her chest.
"No! No! Please, I can't take any more! They're gonna burst!" Faii plaintively pleads for mercy as the steady advance of Anri's supple, yet unyielding mounds risk causing her silicon tits to collapse completely. Anri holds Faii there for a few moments more, pursing her lips as though contemplating whether to relent or not; a question of crush or release.
Finally, she decides, and smiling at the tears of torture in her opponent's eyes, Anri accepts Faii's submission as she falters in her grip, unceremoniously releasing her and breast bumping her off her feet and onto the floor where she lies weeping, chest heaving. Bright red, and perhaps even a bit misshapen, Faii's breasts are in a sorry state, too sensitive for the woman to even attempt to cradle and comfort.
Victorious, Anri picks up Faii's busted bralette, holding it up high as a trophy and a testament to her superior pair. With a wink towards the cameras, she kisses the milk-stained outer curvature of the cup, before giving it an erotic lick as a follow-up. "Mmm, not bad," she muses loudly, making sure the cameras can pick up her commentary, "But mine's better." And as though to prove this point, Anri pops one of her breasts free from her still intact lacy black bra, and with a gentle squeeze to elicit a fresh stream of milk, lifts her tit to her mouth and laps it off with her tongue.
Sliding her breast back in her bra, she jiggles them both, "Size is nice, but there's no substitute for quality." With this two-pronged jab both at Faii's artificially enhanced breast size and milk production paling in comparison to her own tits, Anri claims both her opponents busted bra and matching bottoms as a trophy as she exits the venue.
Spoiler
1hr 02mins: Anri Okita beats Faii Orapun with a Submission - scoring a Trophy in the process!
Results
| | | | |
| --- | --- | --- | --- |
| Anri Okita | 1 | 0 | 7 |
| Faii Orapun | 0 | 1 | 0 |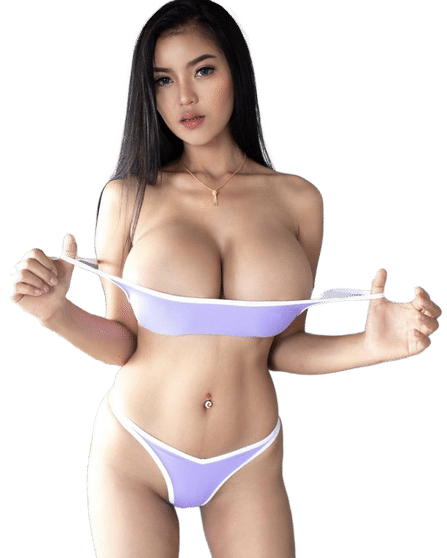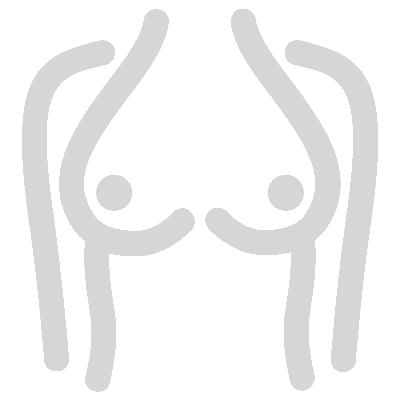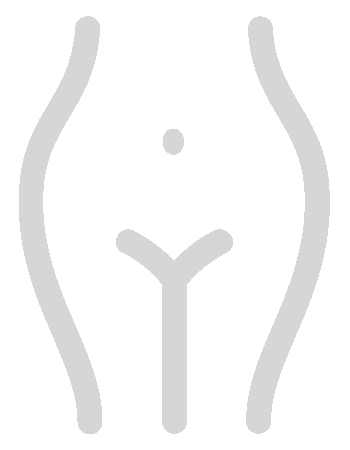 endurance
---
---
---
---
---
---
KARMA RX vs HOLLY-DAZE COFFEY
MAIN EVENT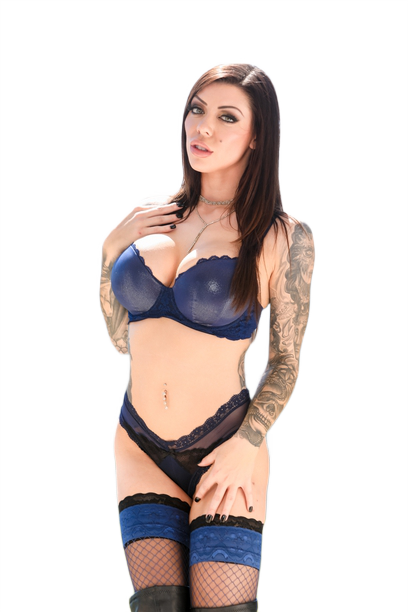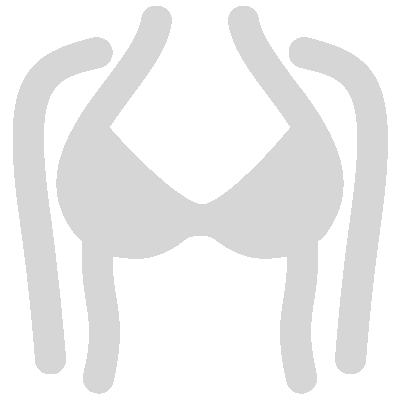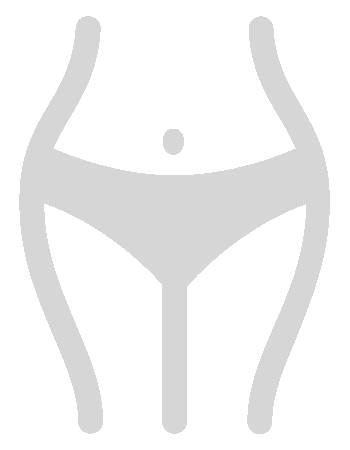 endurance
---
---
---
---
---
---
KARMA RX vs HOLLY-DAZE COFFEY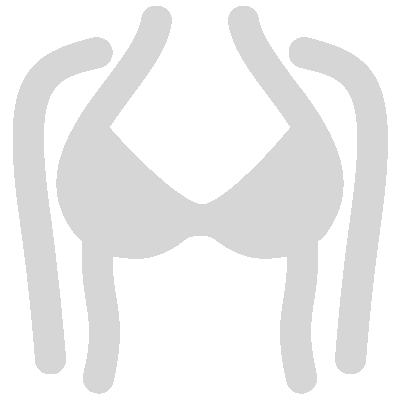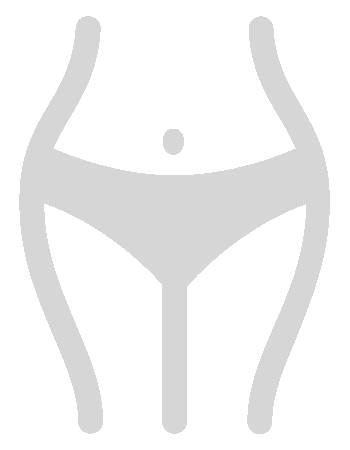 endurance
---
---
---
---
---
---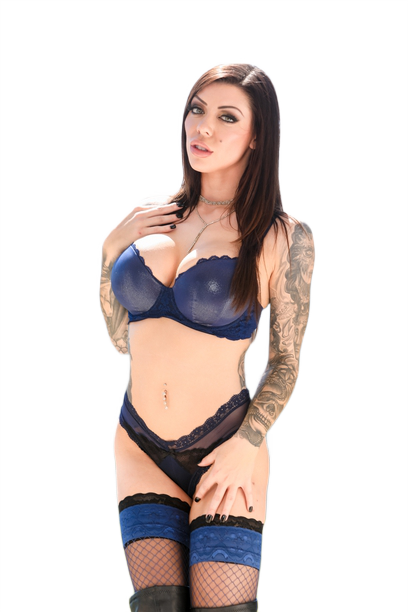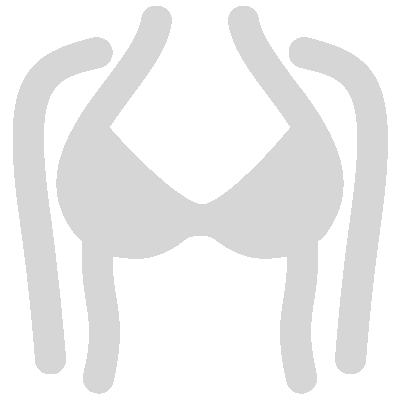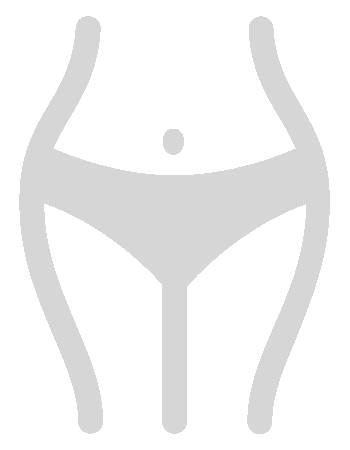 endurance
---
---
---
---
---
---
KARMA RX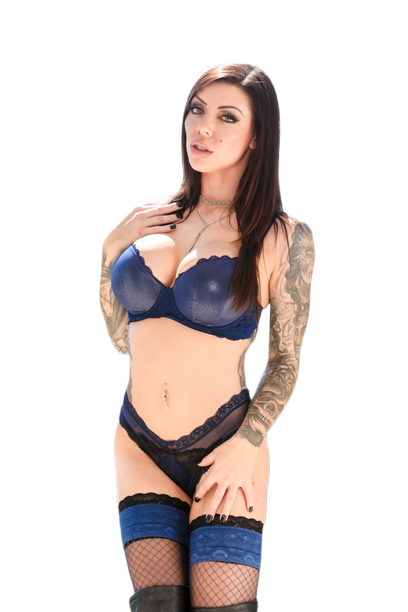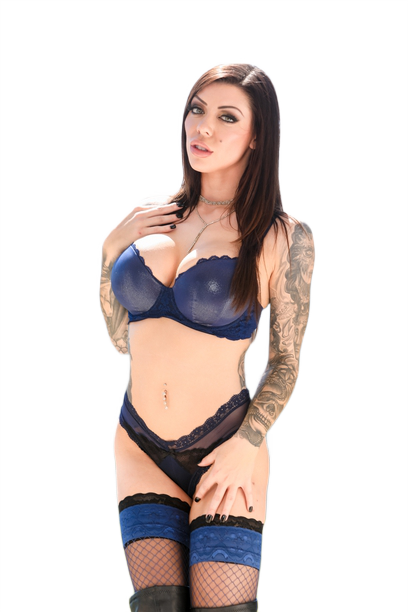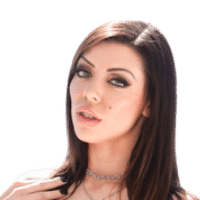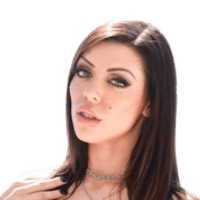 Name

Karma Rx

Nationality

United States

Position

Fighter

Age

30

Weight (lbs)

110

Bra Size

32H

Effective Cup Size

H

Current Team

Heavyweight

Leagues

Bust Brawlers

Seasons

Season 1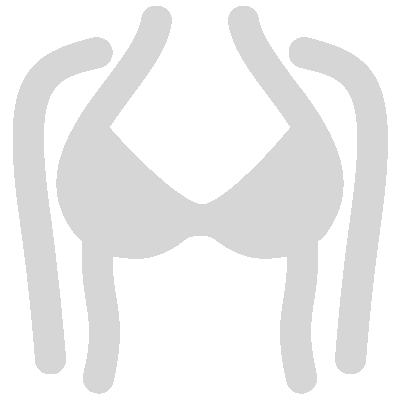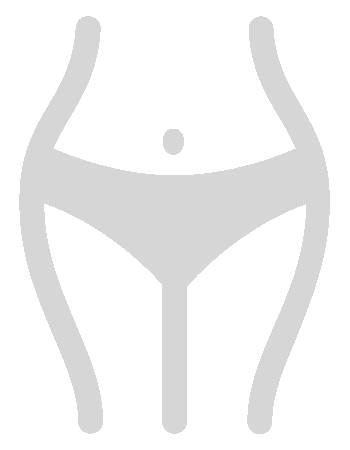 endurance
---
---
---
---
---
---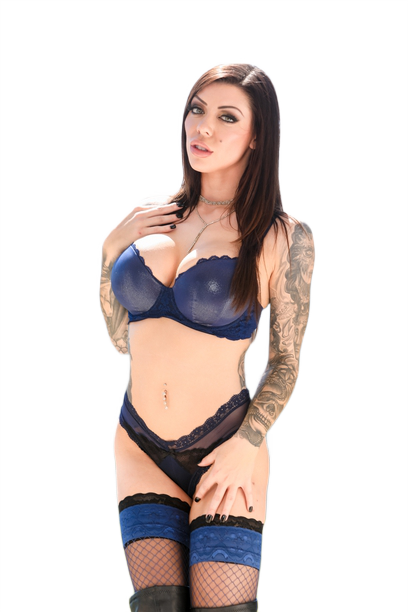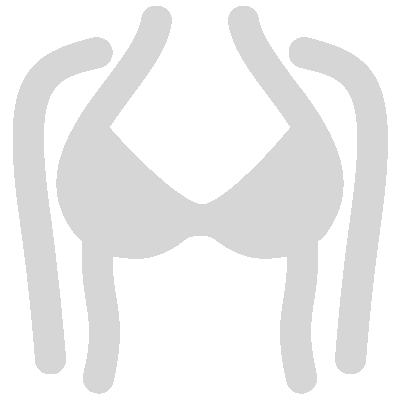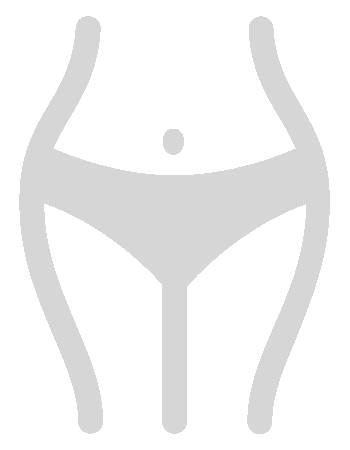 endurance
---
---
---
---
---
---
HOLLY-DAZE COFFEY
Name

Holly Daze Coffey

Nationality

Australia

Position

Fighter

Age

25

Weight (lbs)

120

Bra Size

36G

Effective Cup Size

I

Current Team

Heavyweight

Leagues

Bust Brawlers

Seasons

Season 1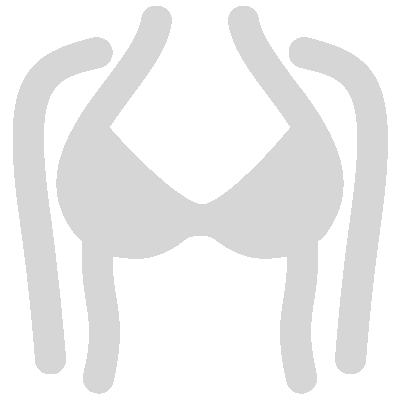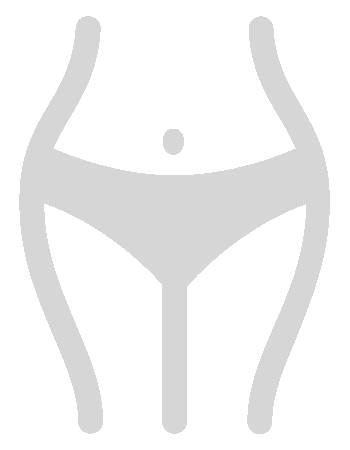 endurance
---
---
---
---
---
---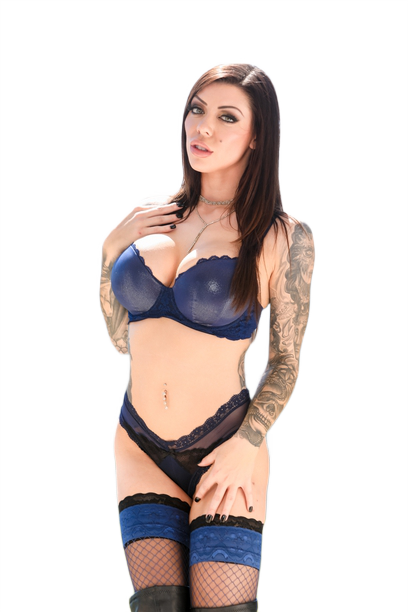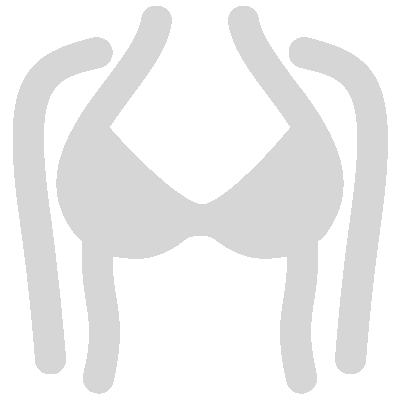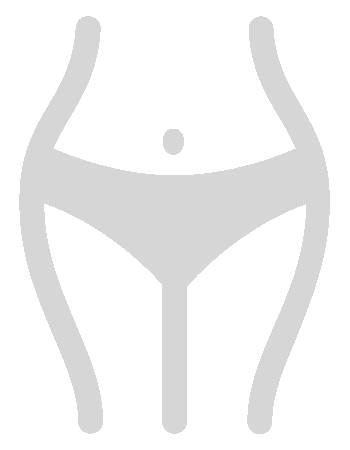 endurance
---
---
---
---
---
---
---
---
---
GLAND SHOT!
A deadly opener by Karma, as the American's 32H ram into the Australian Holly's broad and thick 36Gs through their bras. And not just that - but rather slamming into Coffey's glands straight out! The shocked Holly gets another thick and hard impale from Karma's tits before she is able to retort with a wild swing of her own, which catches the advancing Karma - but the American is not convinced.
"I'm coming for you!" she says with gritted teeth.
Holly tries to move back, but the walls of the gym soon stop her retreat. Before she knows it - Karma is on her. The Yank twists her body, arching her back, and rams another frontal ram with both her tits into Holly's tits. The blonde grunts - and Karma follows with a swing of her own - quite sloppy in the close quarters, but the intent was more to keep her opponent guessing.
True enough - that works, as Holly's stance raises, giving Karma room to maneuver in from underneath it and land another precise bash with her firm rack into Holly's G cups.
GLAND SHOT!
The blonde's tits squish inwards in some pain as trickles of her milk start to ooze out and soak into the blue bra, showing some spots of wetness at the front.
In desperation - she pushes off of the wall - and using her erecting nipples, pushes in against Karma's tits. The American snarls however as she hisses:
"Bring it on, bitch!" before arching her back once more, and slamming it HARD into Holly's chest, sending the Aussie staggering back and to the side straight into a weight rack!
GLAND SHOT!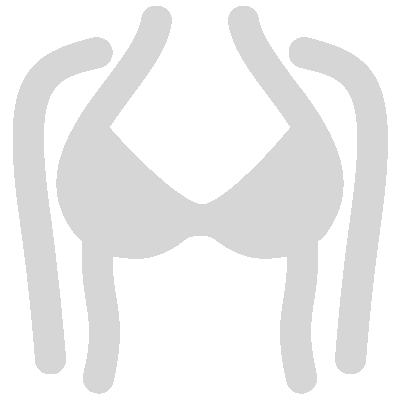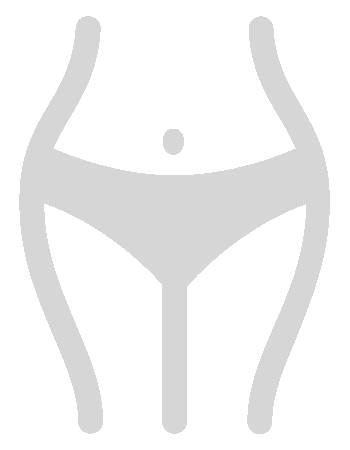 endurance
---
---
---
---
---
---
---
---
---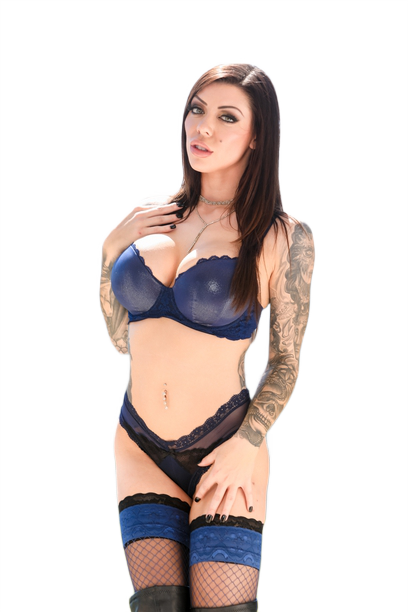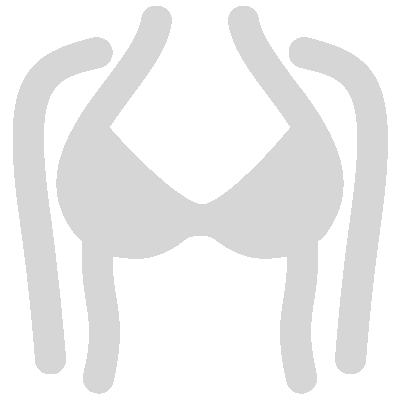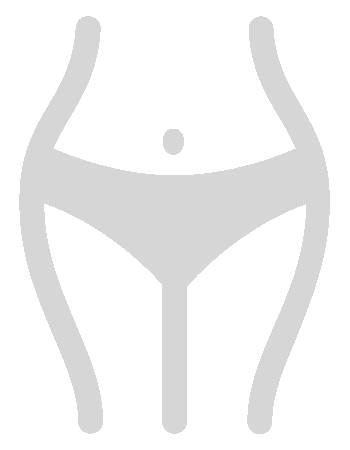 endurance
---
---
---
---
---
---
---
---
---
It's only been a few minutes, but Holly's tits are leaking profusely and her glands have taken a lot of damage. She needed to be a lot more careful from hereon forth - and that was a place no fighter wanted to find themselves in ...
Seeing Karma approaching in towards her once more, Holly bides her time and lashes out with a hard swing - which connects!
Karma gasps in surprise and takes a step back - and Holly pounces on the opportunity provided to her. Closing the distance, she twists, swinging her chest from the left side this time, bringing her broad and full 36G breasts through the moist blue bra crashing in towards Karma's rack.
CRITICAL COUTNER!
But the brunette was ready! She times it to perfection, as she waits for the swinging rack to reach her and then bashes into it from below - rattling Holly's G cups and then pushing in, letting her nipples impale into Coffey's mammaries through the bras.
Holly wraps her arms around Karma, trying to get some control back here, before rolling her shoulders and slamming in quick, short jabs into Karma's tits. The brunette responds with sharp stabs of her nipples through her bra - which makes Holly groan out and relent in her bearhug attempt.
The two girls pant - barely a foot apart - before Karma makes the first move - stepping in for another frontal battering ram, a move that had worked so well for her so far. But Holly catches her out this time, able to predict the move.
CRITICAL COUNTER!
"Not every time bitch! Eat this!" She taunts, as she swings her rack downwards from atop, and crashes it painfully into Karma's rack - stretching it downwards in the process.
Karma howls, taking a step back to relieve some of the pressure here and impales upwards back with her nipples. Holly hisses in anger.
"Gonna blunt those nipples, skank!" She taunts as she swings her rack upwards once more, but Karma takes a quick, short step in and slams her tits upwards, on her tip-toes, catching Holly off-guard, and sending the Aussie flat onto her back!
CRITICAL COUNTER!
As soon as the back of Holly crashes against the matted floor, Karma drops down, mounting Holly's midsection.
"Time for some ground and pound!" She hisses, before swinging her rack downwards from atop - smacking hard into Coffey's covered breasts - and gets rewarded with a big squirt of milk shooting out of the thin fabric of Holly's bra!
GLAND SHOT!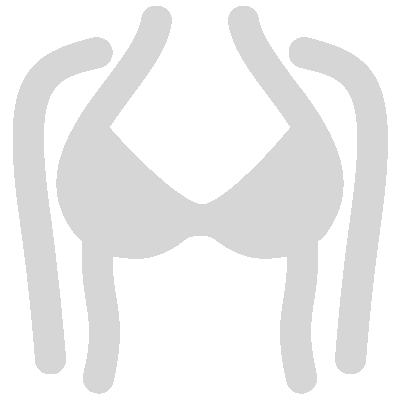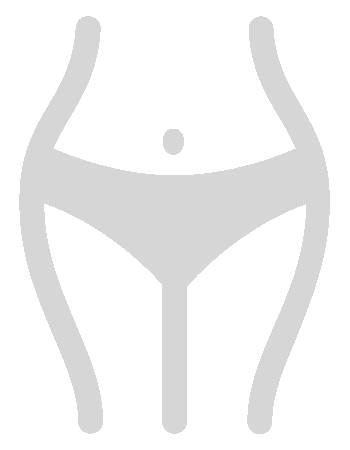 endurance
---
---
---
---
---
---
---
---
---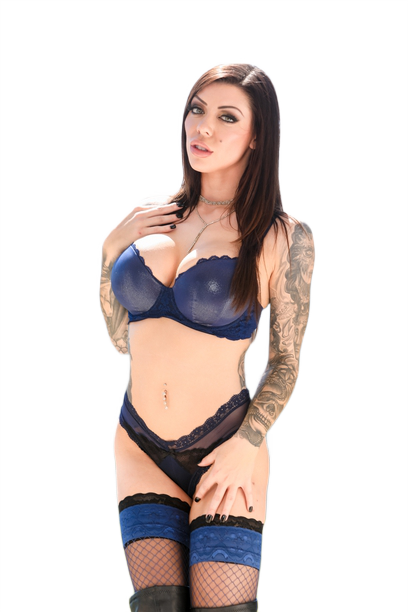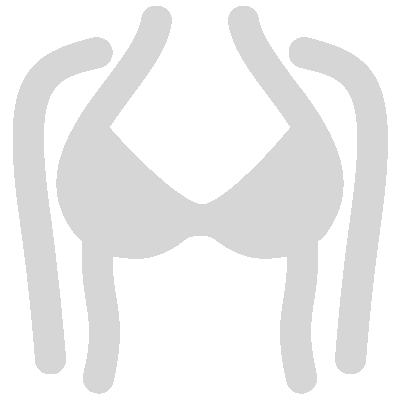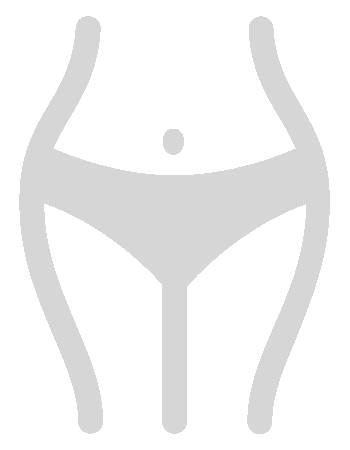 endurance
---
---
---
---
---
---
---
---
---
"Fucking cow!" Karma says sneering and snickering, enjoying the fact that her tits were wrecking the effectively much bigger rack of her opponent from down under.
That gloating however gets the better of her in that moment as Holly plants her right foot down, and bridges, while twisting her upper body, able to roll themselves over and ending up on top.
"Enough!" She says in a low, dangerous voice. And then the blonde bashes her tits in a downwards, frontal slam - squeezing Karma's tits painfully in her bra in the process. From the pained groan from Karma's mouth, Holly could tell she had hit home.
GLAND SHOT!
Karma arches her back, and slams a couple of hard shots upwards in a frenzy, forcing Holly to pull back a little - only for the blonde to twist her back to the left first, and then to the right, bring each of her tits in one at a time, and smacking her downed opponent's rack from either side.
The American howls in pain and then swings her rack upwards, finally able to dislodge Holly off of her.
Both the girls roll onto their sides, getting onto their all fours - the Aussie finally mounting a comeback, and being able to tease out some damage onto Karma's rack as well. Unsurprisingly - Coffey is also the first one onto her feet here, her better fitness levels showing off.
"Come on then - or do you enjoy lying on your back while I molest your tits?" Holly taunts, and Karma jerks up in anger onto her feet, while going for a wild, titty uppercut into Holly's 36Gs.
The blonde smirks, having expected something like this - and steps back, avoiding the upwards arch - only to stab forwards with her nipples - hard - into Karma's nubs through their bras and hearing a sharp hiss of pain from Karma.
GLAND SHOT!
As their tits part - Karma's dark bra cups sports two moist circles in the middle. her nipples had started trickling their milk from the gland shots. And as Holly watches that unfolding before her, her smile widens.
This American bitch was only human.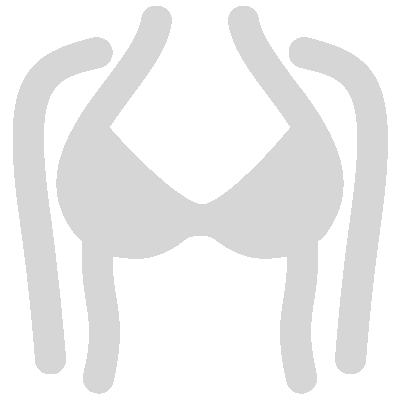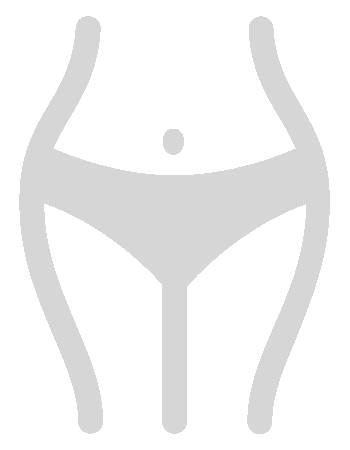 endurance
---
---
---
---
---
---
---
---
---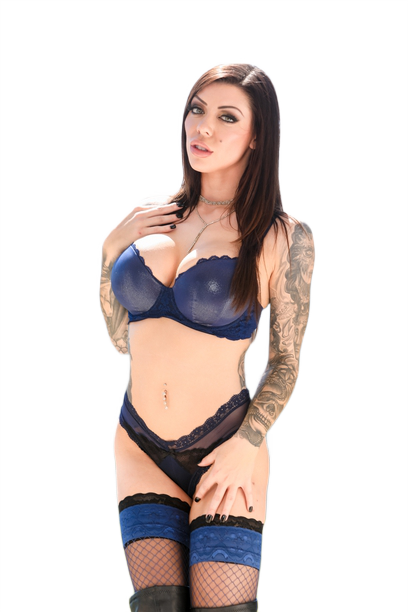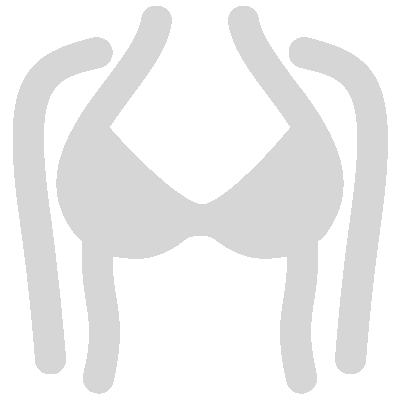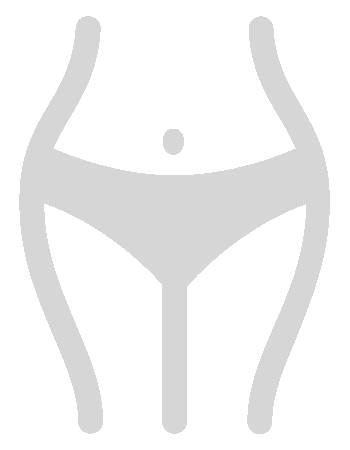 endurance
---
---
---
---
---
---
---
---
---
The two girls stand at a few paces from each other. The explosive action taking a bit of a lull, as both the girls take a moment to recover and catch their breath.
Karma is the first one on the move, as she suddenly, unannounced, steps in and swings her tits in from the left, and then goes in, wrapping her arms around Holly's back for a bearhug - before aligning her nipples with Holly's and impaling them in with a frontal head-on jab.
The Aussie snarls in anger - feeling her nipples holding their on in this exchange. So she decides to up the pressure, as she pushes up, and rolls her shoulders, breaking Karma's impale, and raking the American's nipples with hers.
"Gonna chafe them off so much, you'd be crying for weeks!" Holly says smirking, as she suddenly bumps forwards with her tits, and Karma gasps, staggering backwards, forcing the bearhug open.
As the brunette staggers backwards, Holly gives chase. The blonde comes in from above, swinging her big, thick rack downwards, but Karma - surprisingly - meets her in the move, by swinging her rack up! Both the tits smack in the middle with the sound of meat hitting meat. As Holly's eyes widen in surprise, Karma wraps her arms around the Aussie blonde and hoists her up against her.
"Enough with this dilly-dallying!" She says with a sneer, and then twists around sharply, bashing Holly's back against the treadmill behind her - her own tits slamming hard into Holly's rack - mushrooming the blonde's tits painfully in her bra, before a massive squirt of milk drenches Holly's blue bra - draining and dripping down the sides.
CRITCAL COUNTER!
GLAND SHOT!
As Holly lay there unmoving, Karma takes a step back, to assess the damage. A big smile then suddenly appears on her face.
Holly's tits were busted by her victorious breasts - laying flattened, drained and destroyed underneath that bra.
Karma had won with a Tit Buster - and yet with a lot to spare in her tank.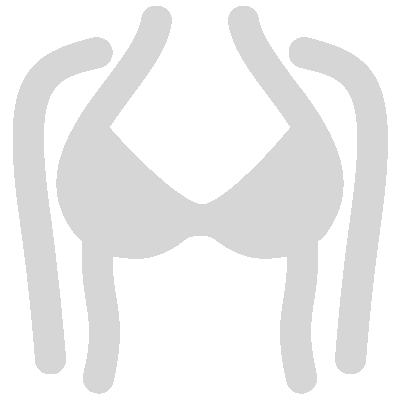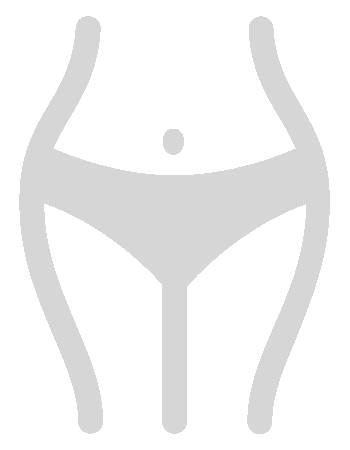 endurance
---
---
---
---
---
---
---
---
---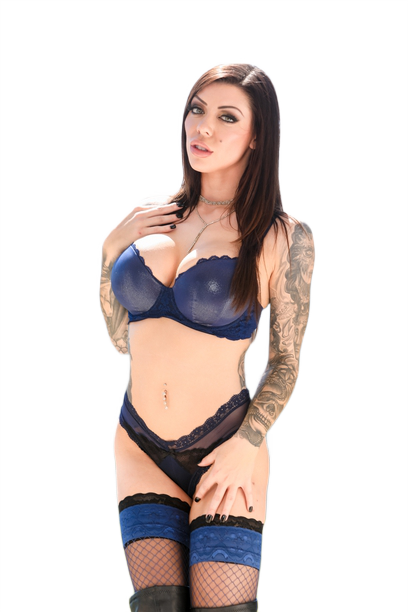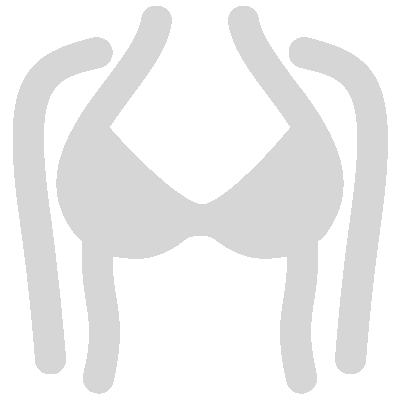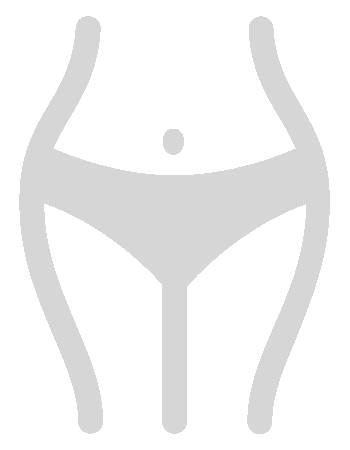 endurance
---
---
---
---
---
---
---
---
---
KARMA RX vs HOLLY-DAZE COFFEY
Spoiler
1hr 00mins: Karma Rx beats Holly-Daze Coffey with a Tit Buster!
Results
| | | | |
| --- | --- | --- | --- |
| Holly Daze Coffey | 0 | 1 | 0 |
| Karma Rx | 1 | 0 | 7 |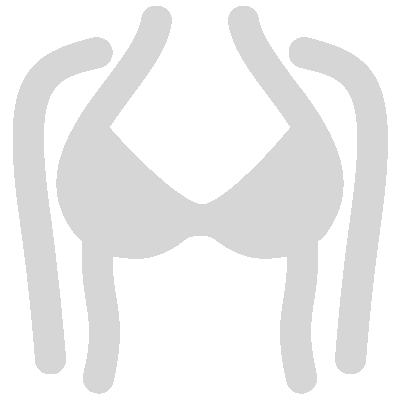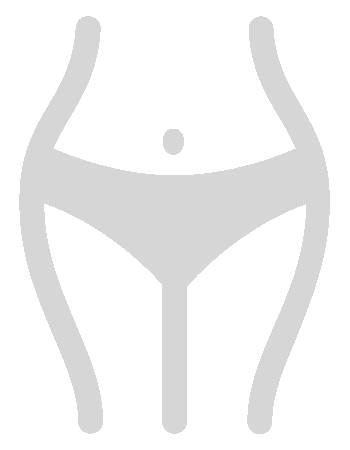 endurance
---
---
---
---
---
---
---
---
---